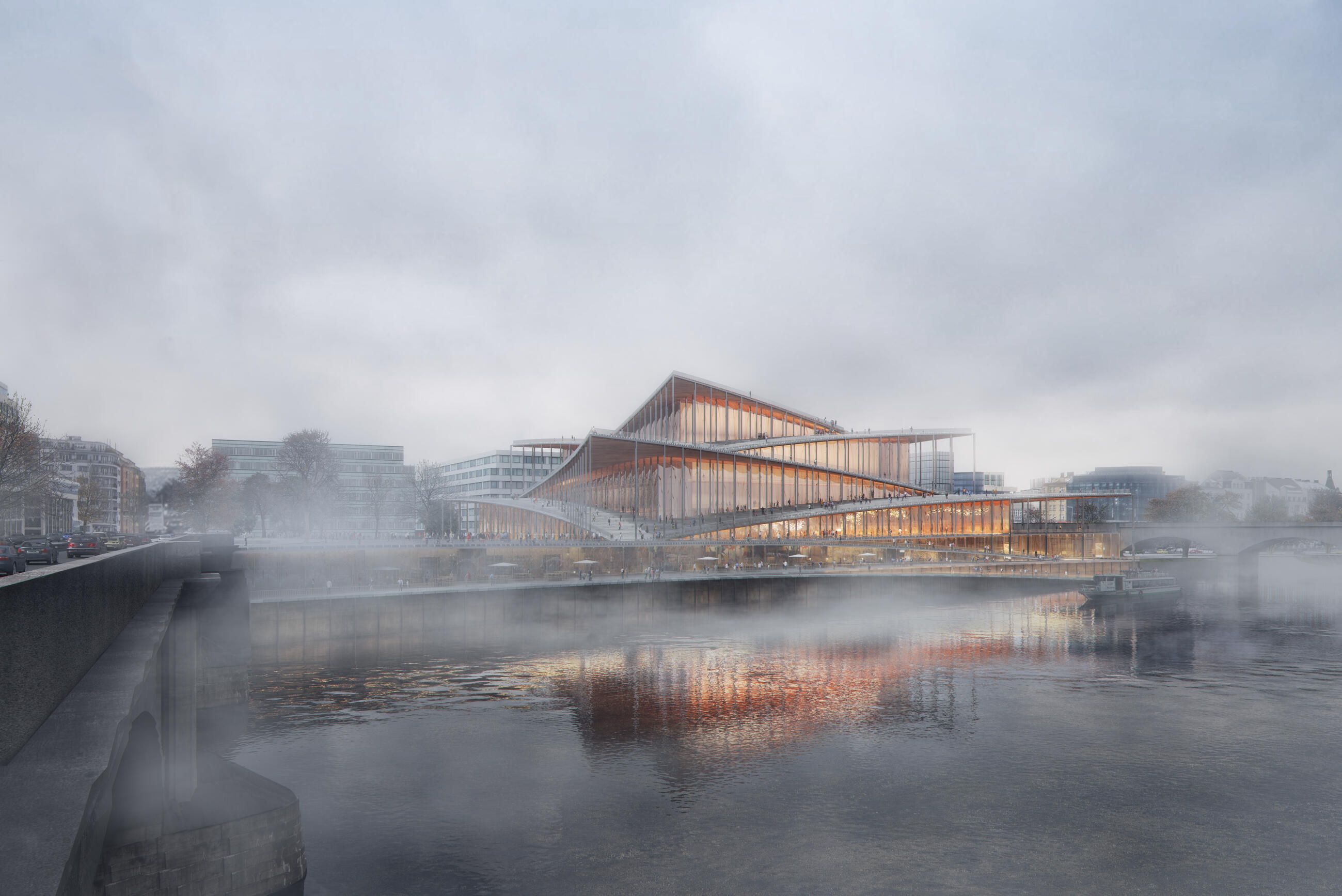 Prague has announced the winner of the international architectural competition for the design of the Vltava Philharmonic Hall, which is the team of the Danish studio Bjarke Ingels Group (BIG), led by Bjarke Ingels and Brian Yang. The decision of the international jury was announced by the City of Prague together with its Institute of Planning and Development (IPR Prague) during a gala evening at the Center for Architecture and Metropolitan Planning (CAMP). The winning design of the modern music center, which will be built in Prague's Holešovice in the future, does not only work with the building itself, but also brings imaginative solutions for the public space, envisages making the river bank accessible and opens up the Philharmonic Hall's outdoor terraces, including the roof, to everyone equally.

Studio
Bjarke Ingels Group
Author
Bjarke Ingels
Brian Yang
Website
www.big.dk
Collaborator
AED PROJECT – Aleš Marek, Šárka Schneiderová; John Henley, Karel Košek, Tomáš Hrádek; NAGATA ACOUSTICS – Marc Quiquerez, Neza Kravanja; THEATRE PROJECTS – Findlay Ross, Mark Stroomer; BURO HAPPOLD – George Keliris, Kostis Lysikatos, Michael Keverne; SYSTEMATICA – Tiffanie Yamashita; FRONT – Marc Simmons, Jill Fredrickson
Log in to view and download full content
Do not have your account? Register to LINKA for media or architecture / architect, designer, investor, contractor / and get access to LINKA's media services.
Request access