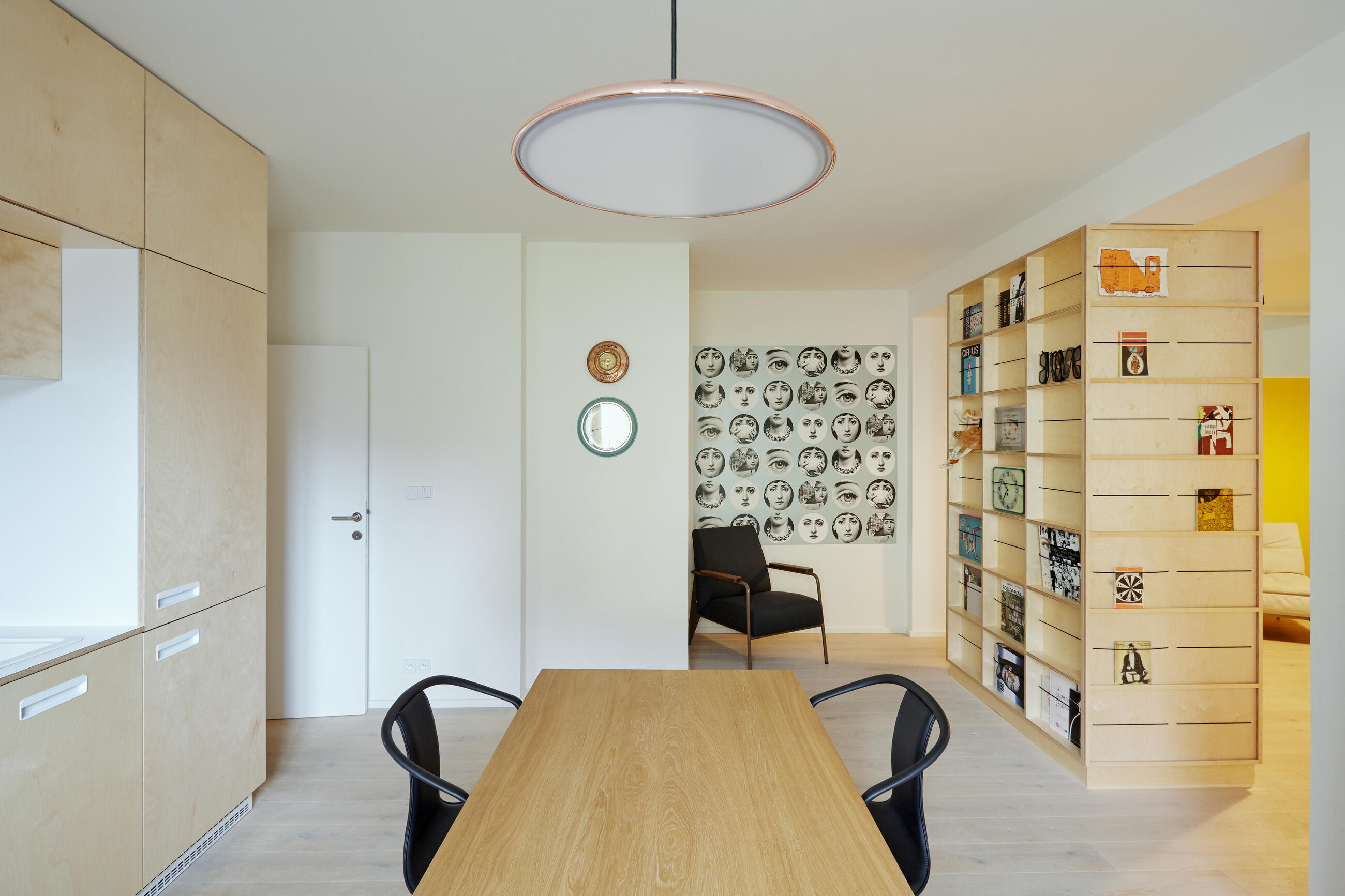 They say that every cloud has a silver lining. So a fire of the Christmas tree may be a good reason for a fundamental reconstruction of the apartment. From the ashes of the original split and non-lighted disposition rose like a Phoenix new floorplan. It responds to the needs of family with five members -director, costume designer, and their three sons. Through the deployment of skylights in the walls daylight can reach all rooms of the apartment. The entrance hall has ample storage space and connects living spaces with entrance, toilet and bathroom. The main focus of the apartment is dining room with kachen.At the big table takes place a joint meeting with the grandparents, friends and colleagues. Dining room is connected with living room by tetrahedral library with reading corner. This piece of furniture serves not only to store reading materials, but also as a family bulletin board or exhibition space for souvenirs. Living room with a desk separates the master bedroom from bedroom for their two younger sons. The third and oldest descendant has his own personal cabin.

Studio
DDAANN
Author
Dan Baudis, principal architect
Dan Rohan, principal architect
Lucia Horkavá, architect
Website
www.ddaann.cz
Photographer
BoysPlayNice, www.boysplaynice.com
Log in to view and download full content
Do not have your account? Register to LINKA for media or architecture / architect, designer, investor, contractor / and get access to LINKA's media services.
Request access