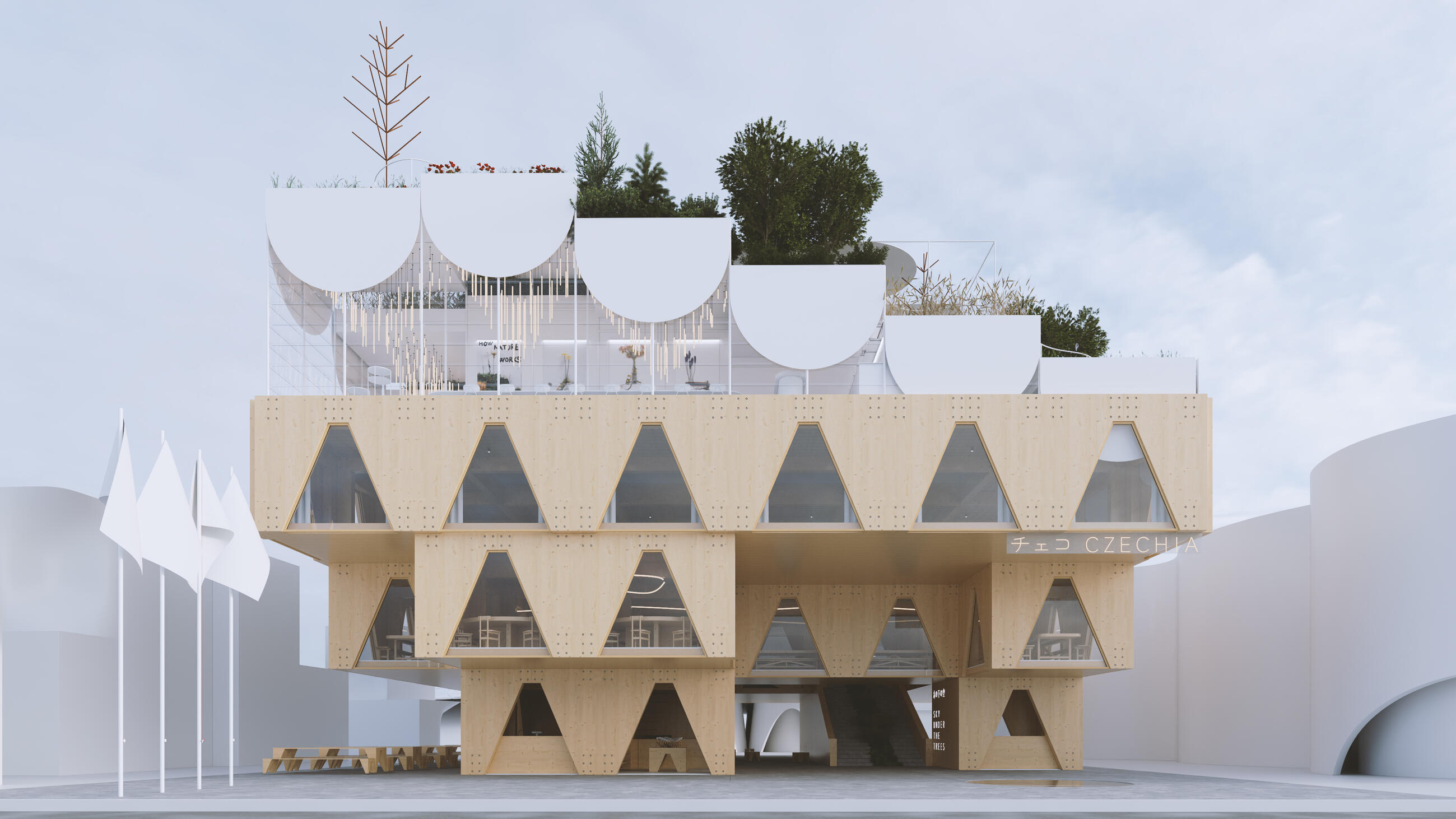 The pavilion of the Czech Republic at the Universal World EXPO 2025 in Osaka, designed by Mjölk architekti, represents the Czech Republic as a place that people have taken care of for more than a thousand years. As a garden in the middle of Europe, which provides people with a place to exercise their immeasurable talent and creativity. Its inhabitants are able to find ways to protect their precious heritage not only for themselves, but also for future generations. The pavilion likens the Czech Republic to a shared landscape made up of millions of cultivated gardens with a single sky above. It shows the history, the present, and the environmental vision of the Czech Republic as a place of human creativity and care for the common space.

Studio
Mjölk architekti
Website
www.mjolk.cz
Social media
www.instagram.com/mjolk_architekti
www.facebook.com/Mjolk-architekti-247812933403
Photographer
Mjölk architekti
Collaborator
Curator, libretto: Ondřej Horák
Graphic designer: Marek Nedelka
Graphic designer and illustrator: Anežka Minaříková
Landscape architect: Jakub Finger
Artistic conception: Richard Loskot, Rozárka Jiráková
Production, japanologist: Martina Hončíková
Media communication: Linka News
Civil engineer: Pavel Bičovský
Log in to view and download full content
Do not have your account? Register to LINKA for media or architecture / architect, designer, investor, contractor / and get access to LINKA's media services.
Request access