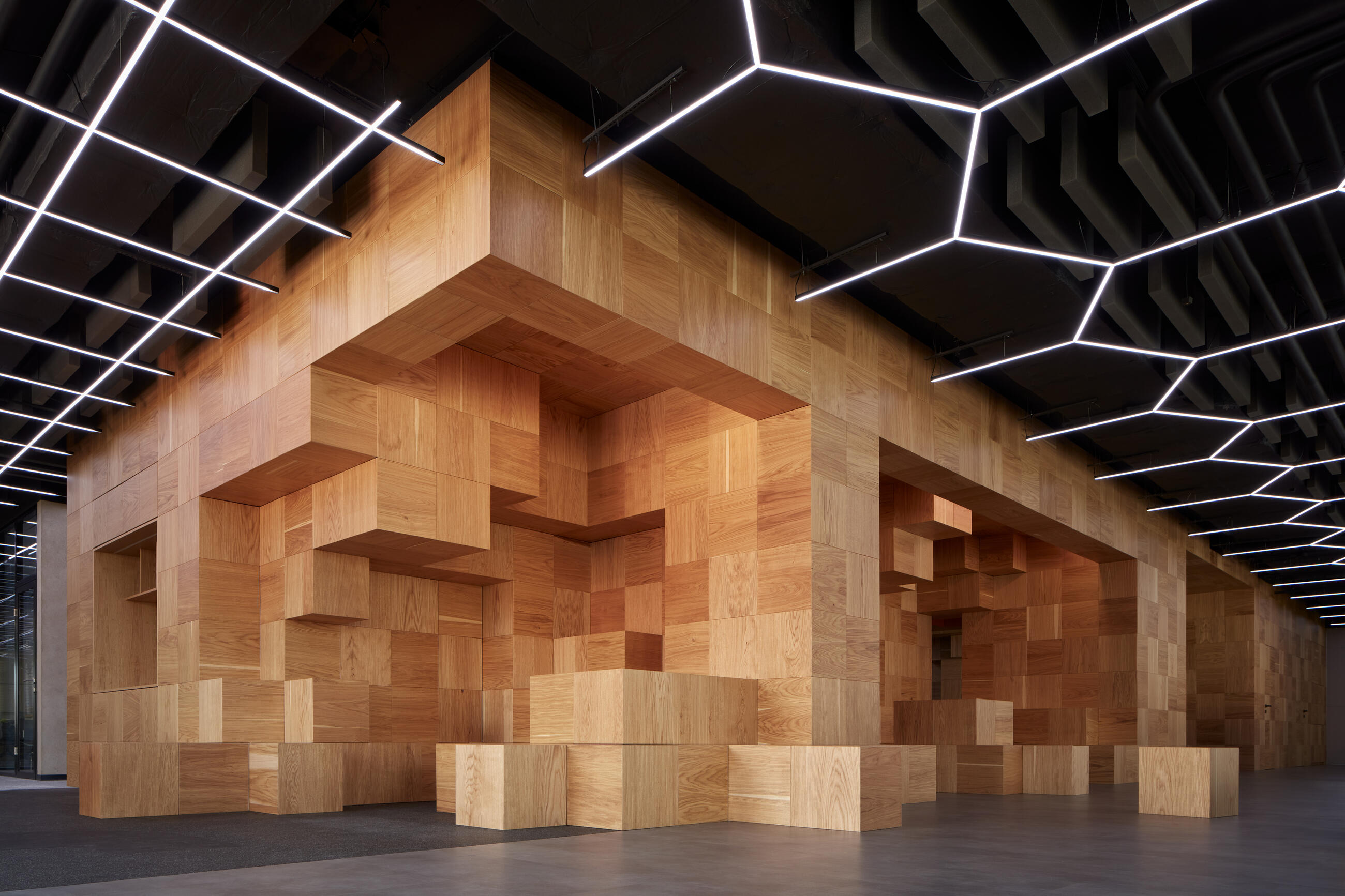 The changes in working habits brought about by digitalisation, which the pandemic has only hastened, are part of Price f(x)'s identity. The management and employees of Price f(x) use their offices primarily for meetings that stimulate creative dialogue. By their very nature, they are an open space for variable use, not subject to the stereotypes of work cubicles or traditional open space. Already in 2015, our design for the first floor of the offices responded to these visionary impulses. We proceeded with the addition of another floor in 2020 during a pandemic that has exacerbated some aspects of office co-use.

Studio
collcoll
Author
Krištof Hanzlík
Šimon Kos
Adam Kössler
Libor Mládek
Mark Kelly
Website
www.collcoll.cc
Social media
www.instagram.com/collcoll.cc
www.facebook.com/collaborativecollective
www.linkedin.com/company/coll-coll
Photographer
BoysPlayNice, www.boysplaynice.com
Collaborator
Project managment: Veronika Horáčkova, Kateřina Nováková
General contractor: Capexus [construction manager Tomáš Dvorský]
General engineer: Bauhanz
Metering and regulation, lighting solution: sysloop engineering
HVAC: AREA TZB
Electric engineering: COM project
Audio-video: AV24
Construction solutions: STASAPO
Joinery products / custom-made furniture: Olbert Tomáš
Slide: Alfeko
Locksmith construction: Tomáš Koudelka
Graphic design, illustrations: Klára Tesárová
Stickers: Michal Orlovský
Log in to view and download full content
Do not have your account? Register to LINKA for media or architecture / architect, designer, investor, contractor / and get access to LINKA's media services.
Request access