Palace of Electric Enterprises – Reconstruction and Conversion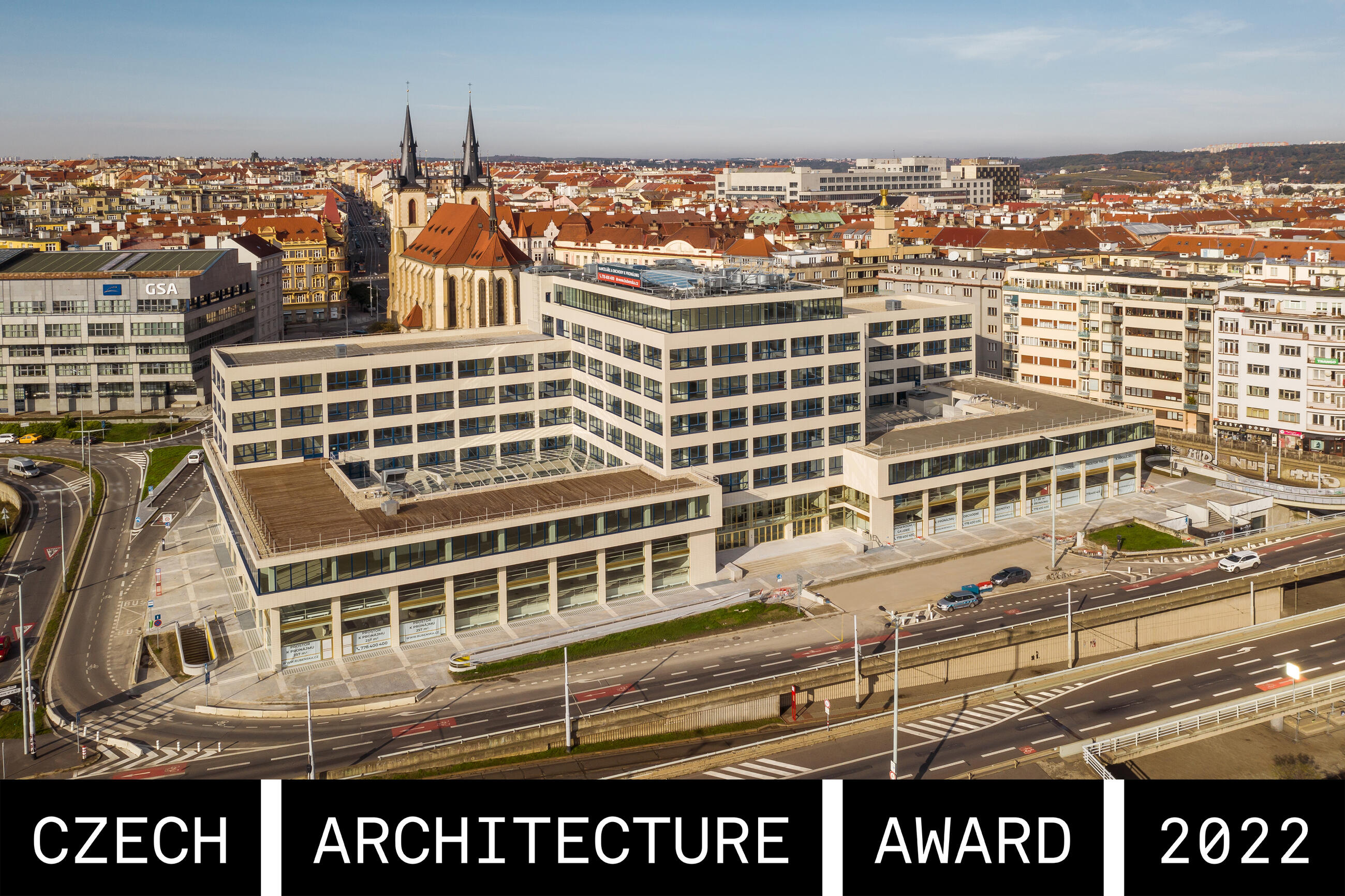 The palace of Electric Enterprises is one of the largest and most important monuments of Czech interwar functionalist architecture. The idea of the restoration was to present significant premises in authentic reconstructed form and modern, functional building, providing above-standard spaces. The project brings new techniques and technologies, indicates a way to the renovation of similar interwar buildings. A breakthrough was the reconstruction of the cladding with an accent on architectural expression, but also the interiors joining authentic restoration and the details of new built-ins and functional parts. The core is the office part in the five-storey nave of the central hall lined with galleries around the perimeter. The dispositionally closed core is loosened towards the wings of the building and upwards into open layouts. The renovation includes adjoining spaces, former exhibition galleries, business units with relation to the exterior complemented by modern parterre detail.

Studio
TaK Architects
Author
Marek Tichý
Website
www.tak2002.cz
Social media
www.facebook.com/TaK.Architects
www.instagram.com/tak_architects
Co-author
Pavla Brůžová
Jana Kulíková
Design team
AED Project a.s, www.aedproject.cz
Photographer
KIVA, www.kiva.cz
Collaborator
Technical design: AED Project
Statics: Building STATICS
Heating and cooling: Lubomír Guziur
Air ventilation: František Kubec
House installations: IKKO [Bohuslav Kouba]
Heavy current system: ACDC [Jiří Schaffer, Ivana Kadlecová]
IT design: Forgys [Ivo Tříska]
BMS: RM Plan [Vladimír Píša]
Fire specialist: František Chuděj, Pavol Ondruš
Log in to view and download full content
Do not have your account? Register to LINKA for media or architecture / architect, designer, investor, contractor / and get access to LINKA's media services.
Request access