Kloboucká lesní Headquarters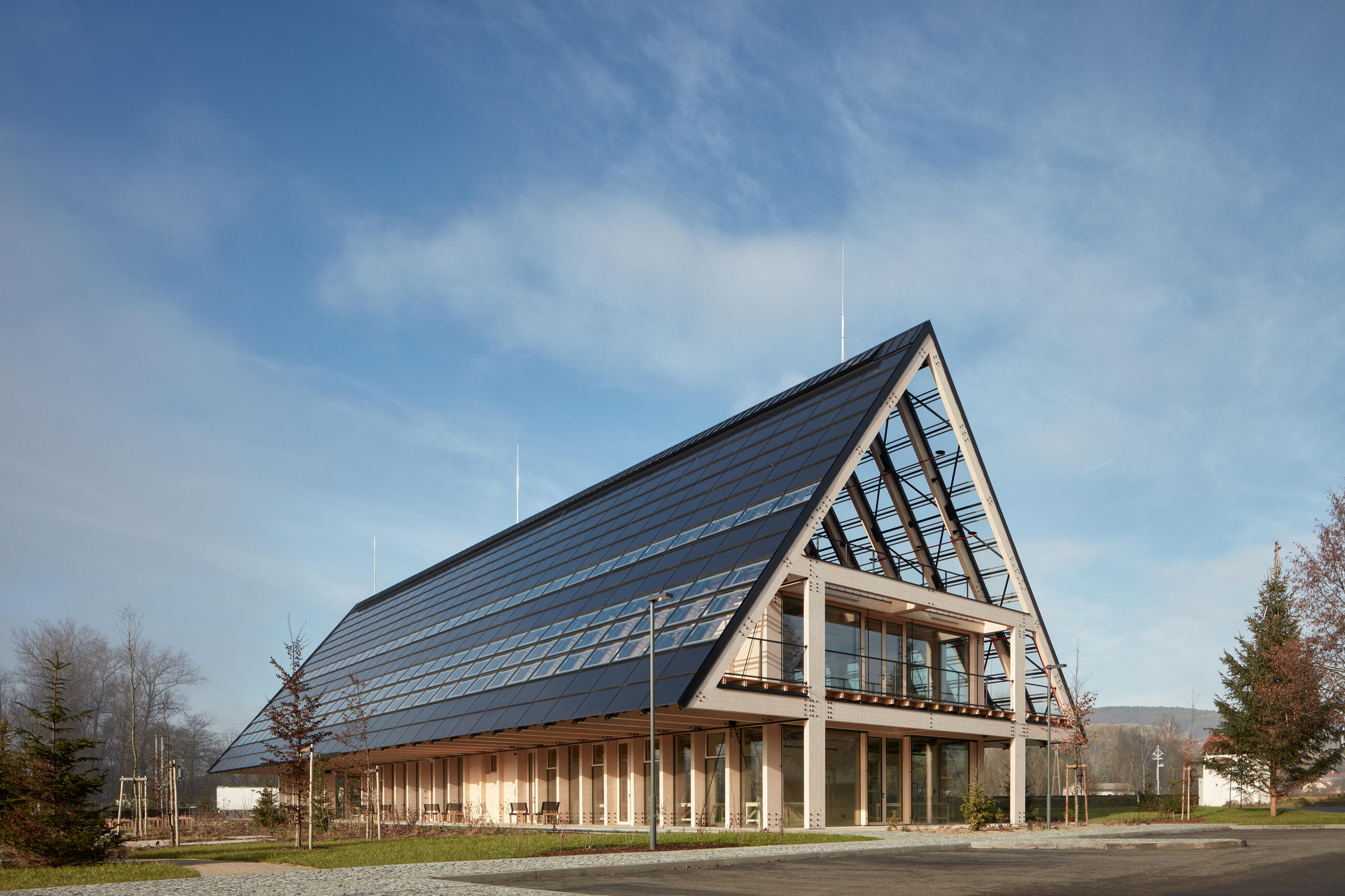 Kloboucká lesní company is continuously paving the way towards sustainable forestry. Finding inspiration in the ways of our ancestors, but also exploring new technologies and possibilities. In a field that is not commonly associated with innovation or bravery, the company identifies as progressive and creative. And their new headquarters building will represent these values. With its various activities, the mission of Kloboucká lesní is to demonstrate the potential of sustainable construction – using a holistic environmental approach and cutting-edge technology.

Studio
Mjölk architekti
Website
www.mjolk.cz
Social media
www.instagram.com/mjolk_architekti
www.facebook.com/Mjolk-architekti-247812933403
Photographer
BoysPlayNice, www.boysplaynice.com
Collaborator
Chief engineer: Pavel Srba
Structural engineering: Lostade CZ
Construction supervision: Petr Vlček
Concrete contractor: Michal Drga
Wooden construction contractor: Pukýš DŘEVOSTAVBY
Electric engineering: Elseremo
Mechanical engineer: Ladislav Stružka
Heating, plumbing: Mont SA
Steel construction: KL TECHSTAGE
Interior partitions and claddings: Woodyglass
Lighting solutions: Konvičný – Lampárna Lighting
Landscape architecture: Atelier Partero
Garden contractor: GISarch studio
Flat roof solutions: Izolplast Zlín
Pavement contractor: STRABAG
Wooden terraces contactor: Pavel Fojtík
Sheetmetal products: Petr Zimáček
Graphic design: Lenka Mičolová
Log in to view and download full content
Do not have your account? Register to LINKA for media or architecture / architect, designer, investor, contractor / and get access to LINKA's media services.
Request access