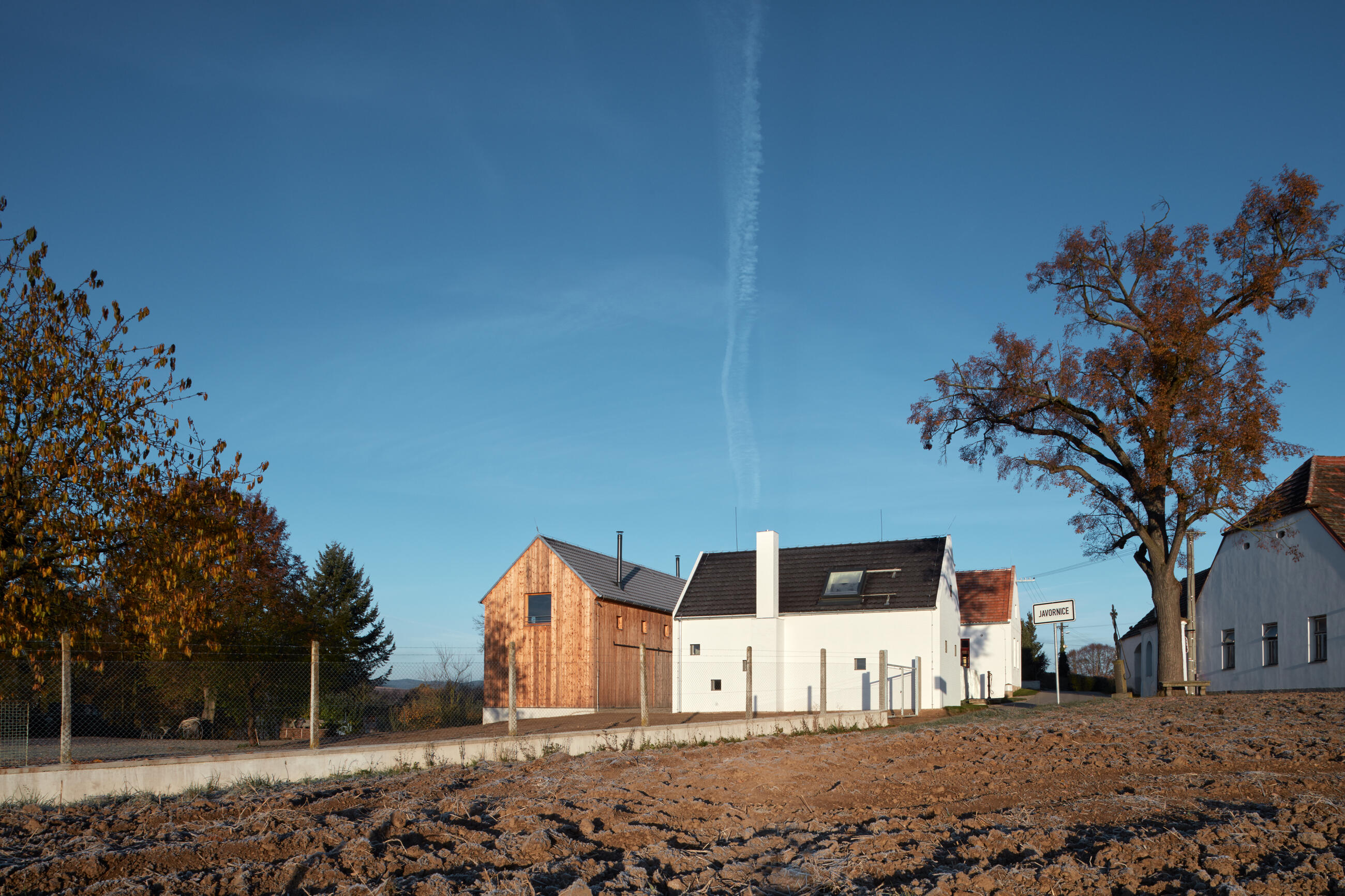 At the site of the original farmhouse from the late 19th century, in the village of Javornice in southern Bohemia, there is a new, partially reconstructed area Javornice distillery. Its owners, thanks to the neighboring farm, which has long been their property, could create a farm with all the necessary facilities. It is not only a newly built small fruit distillery, but also other reconstructed building like former pub with a dance hall, stables and a barn. New to the buildings there is a shop, fruit store, refrigerated fermentation plant, a customs warehouse basement, wood house, garage and there is accommodation for family members and guests. There is also an extensive orchard and garden as part of Javornice distillery. Homestead stands under the ruins of Helfenburk in the picturesque hills between the towns Bavorov and Vlachovo Brezi at an altitude of 480 m. The surroundings are mostly forests, grasslands and farm fields.

Studio
ADR
Author
Petr Kolář, principal architect
Aleš Lapka, principal architect
Website
www.adr.cz
Co-author
Jana Zoubková, architect
Markéta Kavalírová, architect
Photographer
BoysPlayNice, www.boysplaynice.com
Log in to view and download full content
Do not have your account? Register to LINKA for media or architecture / architect, designer, investor, contractor / and get access to LINKA's media services.
Request access