Janošík Design Window Showroom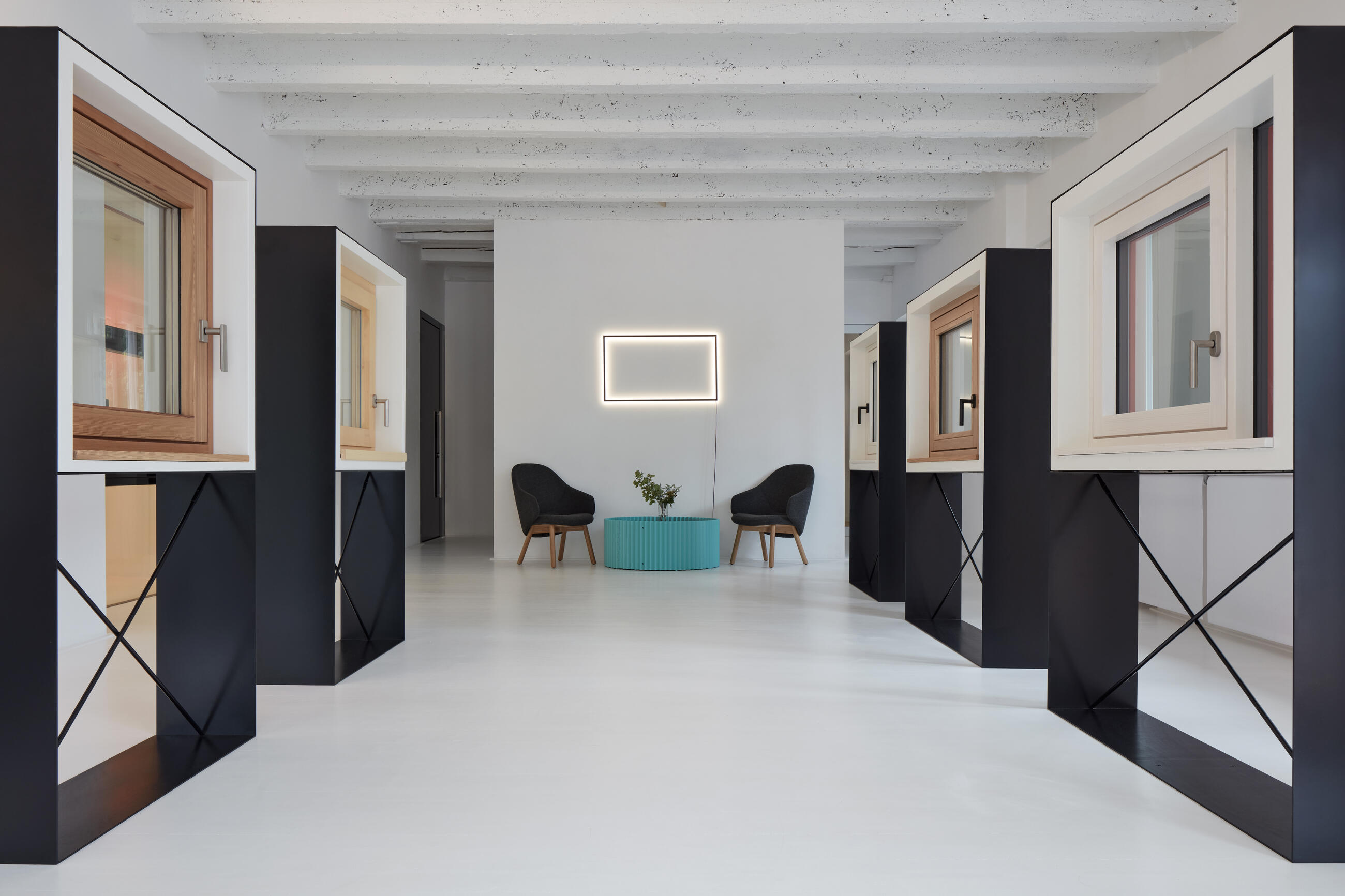 The way the Janošík Company promote themselves, be it their visual identity or advertising new products, made such an impression on us that we immediately accepted the offer to remodel their showroom in Prague. It is located on the ground floor of a block of flats from the period of the First Republic (1918–1939); The rooms had undergone a number of renovations and had changed tenants many times. And it REALLY showed. Lots of plasterboard, a grid ceiling from the 1990s and floor tiles of all shapes and colours. At the beginning we met with Jakub Janošík, who was in charge of the renovation, and we laid out the main objectives: to get to the original structure of the house by removing all the extra layers and to limit the number of samples on display. We did not want it to be just a room full of windows – we wanted to change it into something more homely. And it turned out pretty well. We uncovered the original concrete slabs supporting the ceiling and, hiding under the floor tiles, we found the original terazzo. Parts of the original parquetry were beyond repair and had to be replaced with new floor boards. Now, the entire showroom looks much cleaner and better-arranged. The light shades of the interior help the windows on display to stand out. Jakub's wish was to stick to Czech design with the furnishing as well. The chairs are genuine TON, the lights are Bomma or Lasvit, the flowers from the Plevel flower shop sit in vases from the Dechem Design Studio. We are happy to say there is a lot to choose from! We are even happier there are Czech companies that care about the places they invite their customers to.
Log in to view and download full content
Do not have your account? Register to LINKA for media or architecture / architect, designer, investor, contractor / and get access to LINKA's media services.
Request access