Installation OFF FENCE at the Biennale Architettura 2021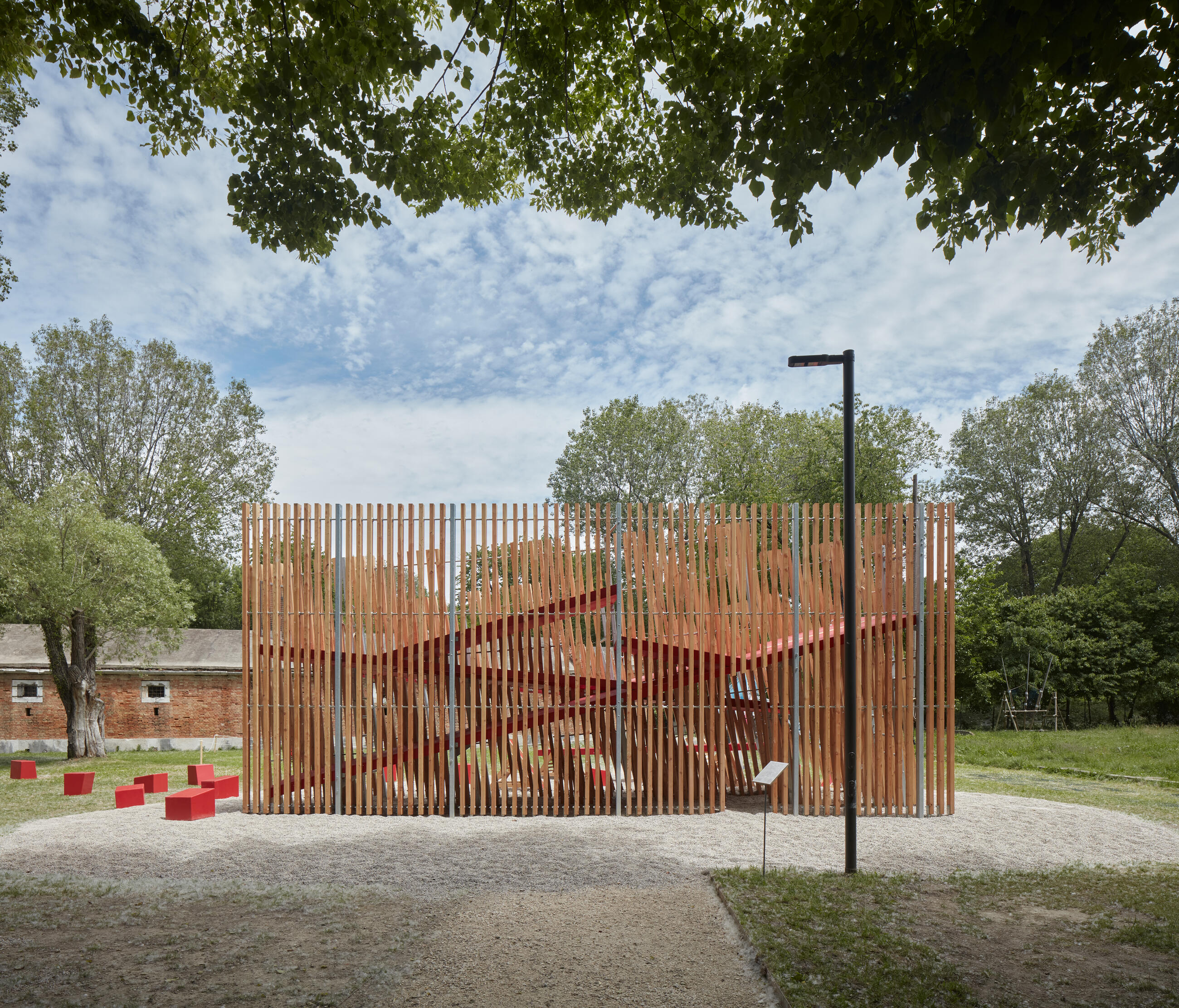 For the first time are participants Matěj Hájek and Tereza Kučerová invited to the 17th International Architecture Exhibition - La Biennale di Venezia curated by Hashim Sarkis. They are the sole representatives of the Czech Republic at this prestigious exhibition of contemporary architecture, on this year's theme of How will we live together? In the section How will we play together?, in the freely accessible Forte Marghera, they present the installation OFF FENCE.

Studio
SKULL studio
MOLO architekti
Author
Matěj Hájek [SKULL studio]
Tereza Kučerová [MOLO architekti]
Website
www.skullstudio.net
www.moloarchitekti.cz
Social media
www.instagram.com/skull_studio_prague
Design team
TAROS NOVA, www.taros-nova.cz
Patrik Zamazal [MOLO architekti]
Photographer
Bet Orten, www.betorten.com
BoysPlayNice, www.boysplaynice.com
Collaborator
Production of steel construction: JJ-konstrukt
Production of wooden components: Doby Constep
Assembly: Matěj Hájek, Patrik Zamazal, Doby Constep, Jakub Kačmařík
Production: Kateřina Sedláková, Helena Znamenaná
With additional support of:
PSN
SFS Group CZ
Česká centra
BoysPlayNice
LINKA
Log in to view and download full content
Do not have your account? Register to LINKA for media or architecture / architect, designer, investor, contractor / and get access to LINKA's media services.
Request access