Elementary School Vřesovice / Reconstruction of Baroque Rectory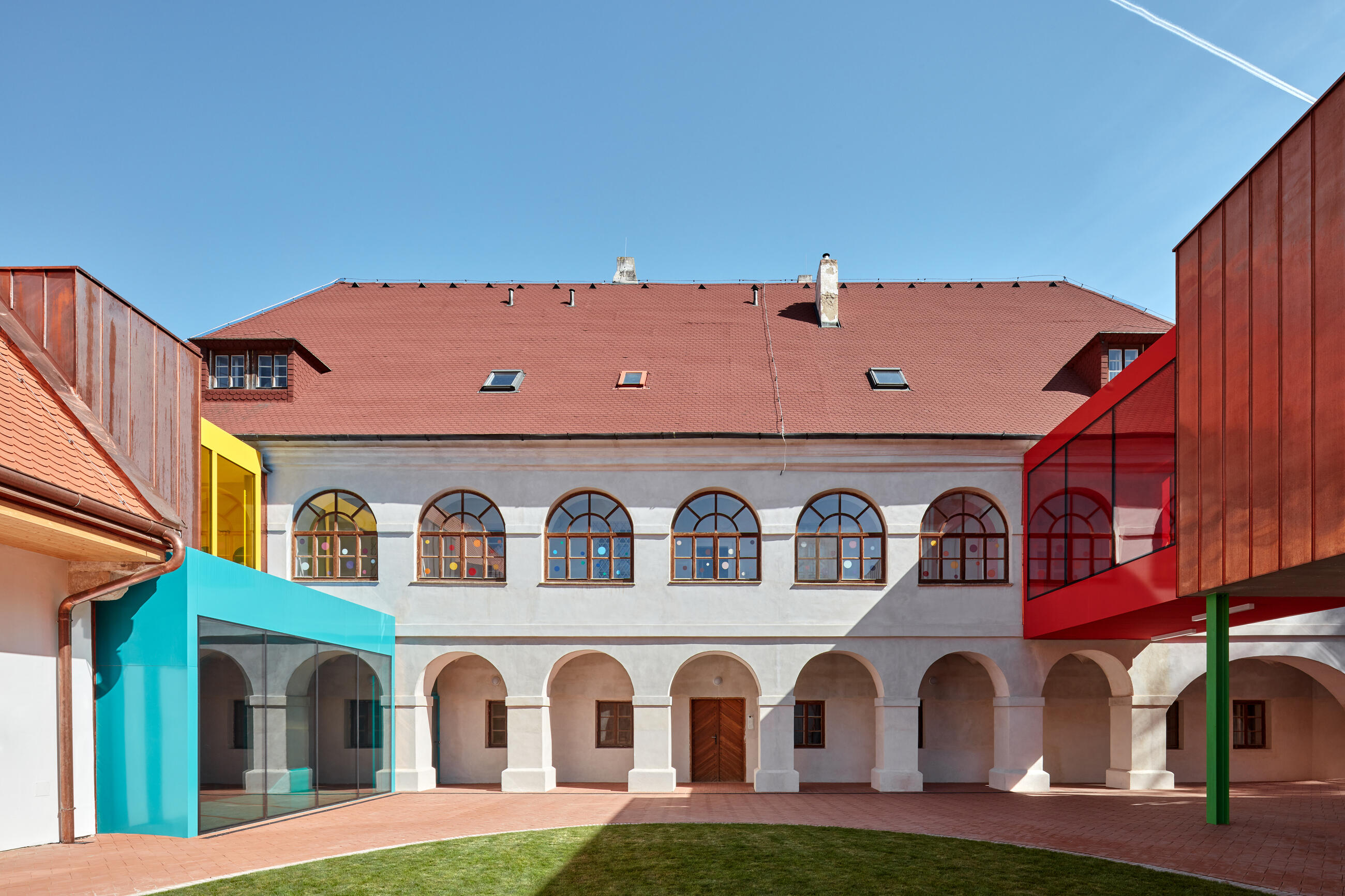 When the municipality of Vřesovice agreed with the Church on transferring the rectory and the parish estate to the municipal property, the Church wished that the village should not let the whole premises deteriorate but use it for a purpose. Therefore, since 2013 the main building of the refractory has been a primary school and two years later, a day care center with a kitchen and a dining room, which are also used by the primary school, was established on the ground floor of the two building wings. Our task was to reconstruct another part of the buildings into two classrooms and two vocational ones. This was completed in the summer of 2019. The last part was the original gymnasium adjoining to the baroque building, which is to be converted into a modern gym and two club rooms. At present, the project is waiting for a subsidy.

Studio
Public Atelier
FUUZE
Author
Jiří Markevič [Public Atelier], principal architect
Jaroslav Sedlák [FUUZE], principal architect
Website
www.publicatelier.cz
www.fuuze.cz
Co-author
Zdeněk Opletal, project engineer
Dana Opletalová, project engineer
Photographer
BoysPlayNice, www.boysplaynice.com
Collaborator
Outdoor improvements: Vendula Markevičová
Graphic design: Radim Lisa + Marie Štindlová
Log in to view and download full content
Do not have your account? Register to LINKA for media or architecture / architect, designer, investor, contractor / and get access to LINKA's media services.
Request access