Conversion of Furniture House into Czech Radio Olomouc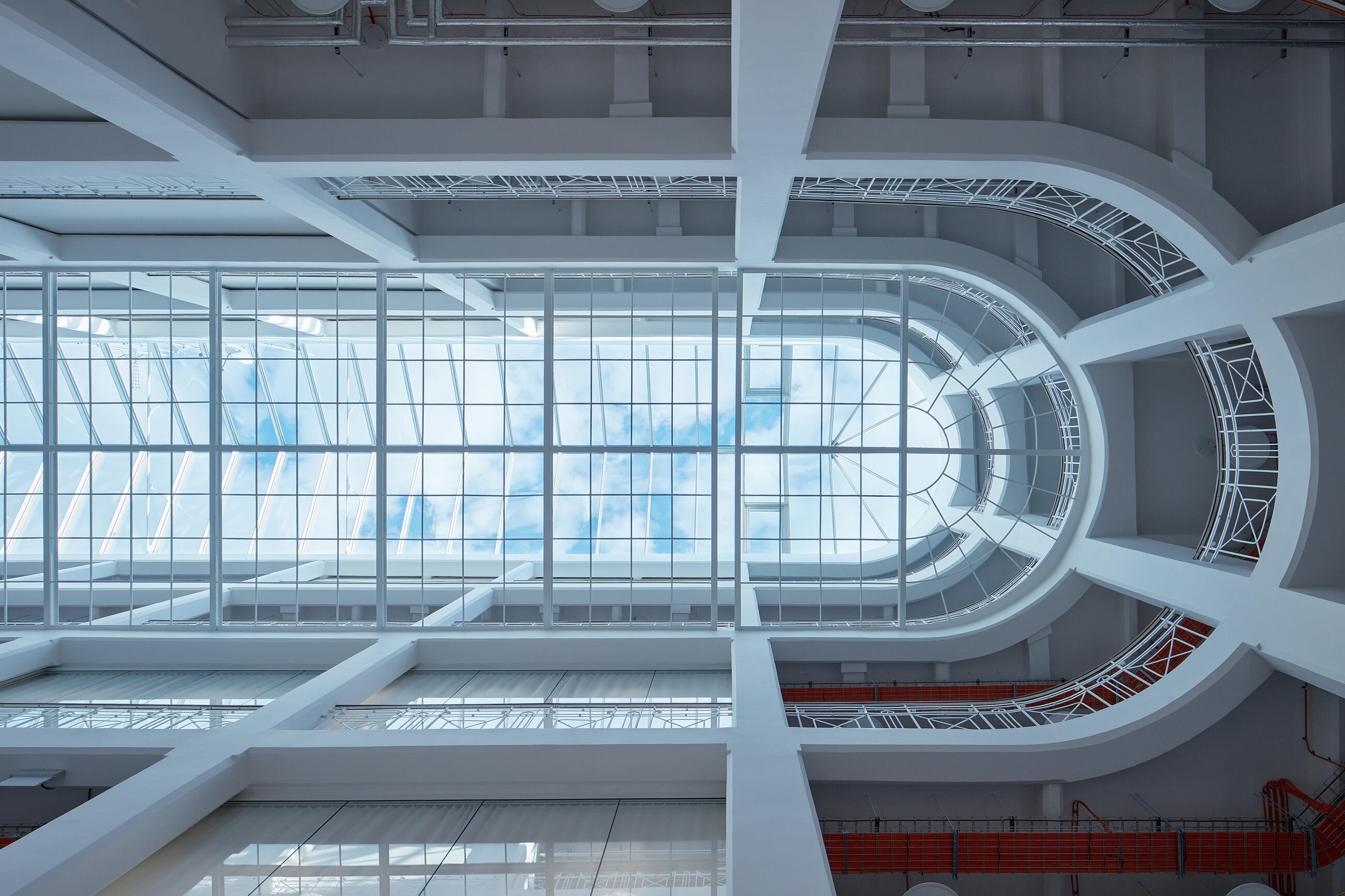 The department store for the furniture tradesman Franz Klein was built on the original narrow and deep Gothic plot in 1911, after the demolition of a residential building with a commercial ground floor space. The author of the design was architect Christoph Glaser, who was inspired by the Gerngross/Herzmansky department store in Vienna. In 1911, it was a structurally, operationally, and spatially progressive building, one of the first implementations of a monolithic reinforced concrete frame not only in Olomouc but also in the whole of Austria-Hungary. After war damage, the original all-glass Art Nouveau facade was purified in the spirit of late functionalism in 1946 and provided with ceramic cladding according to the design of architect Jaroslav Česal. In contrast to these changes, the sculptural "sacral" central space of the atrium with sales galleries and roof lighting was preserved. During the communist regime and the 1990s, the house served its original purpose. However, for thermal insulation reasons, mineral wool was laid on the glazing horizontal steel structure on the third floor – thereby denying upper natural lighting.

Log in to view and download full content
Do not have your account? Register to LINKA for media or architecture / architect, designer, investor, contractor / and get access to LINKA's media services.
Request access