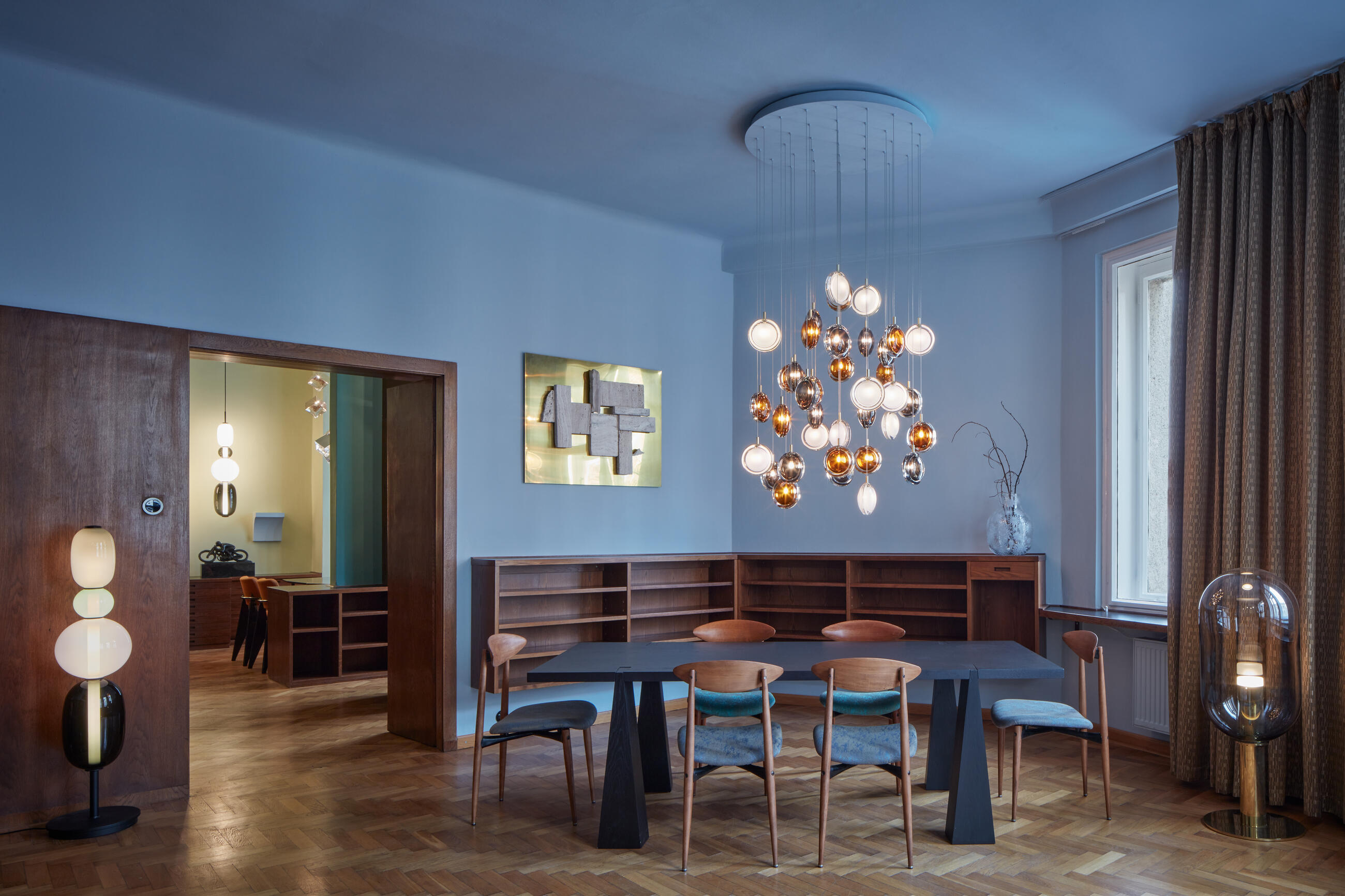 The cubist Diamond House in downtown Prague conceals the BOMMA Atelier – a newly created hub for meetings of both professionals and aficionados with a passion for design, for the first time showcasing all BOMMA lighting collections in one space. This unique urban apartment combines original custom-built functionalist furniture with products that carry world-renowned leading brands of contemporary interior design, opening a dialog regarding the possibilities of this industry.

Author
Sophie Wannenes, interior design
Website
www.palermouno.it
Social media
www.instagram.com/palermouno_
Co-author
Václav Mlynář, Bomma's creative director, interior design
Photographer
BoysPlayNice, www.boysplaynice.com
Collaborator
Main interior supplier: PalermoUno
Project: Monument Office
Graphic design: František Kast [PageFive]
Art curator: Danica Kovářová
Art pieces: Matyáš Chochola, www.matyaschochola.cz
Michaela Karásek Čejková, www.karasekcejkova.com
Veronika Drahotová, http://veronikadrahotova.com
Alena Kotzmannová, https://kotzmannova.cz
Peter Fabo, www.peterfabo.name
Log in to view and download full content
Do not have your account? Register to LINKA for media or architecture / architect, designer, investor, contractor / and get access to LINKA's media services.
Request access