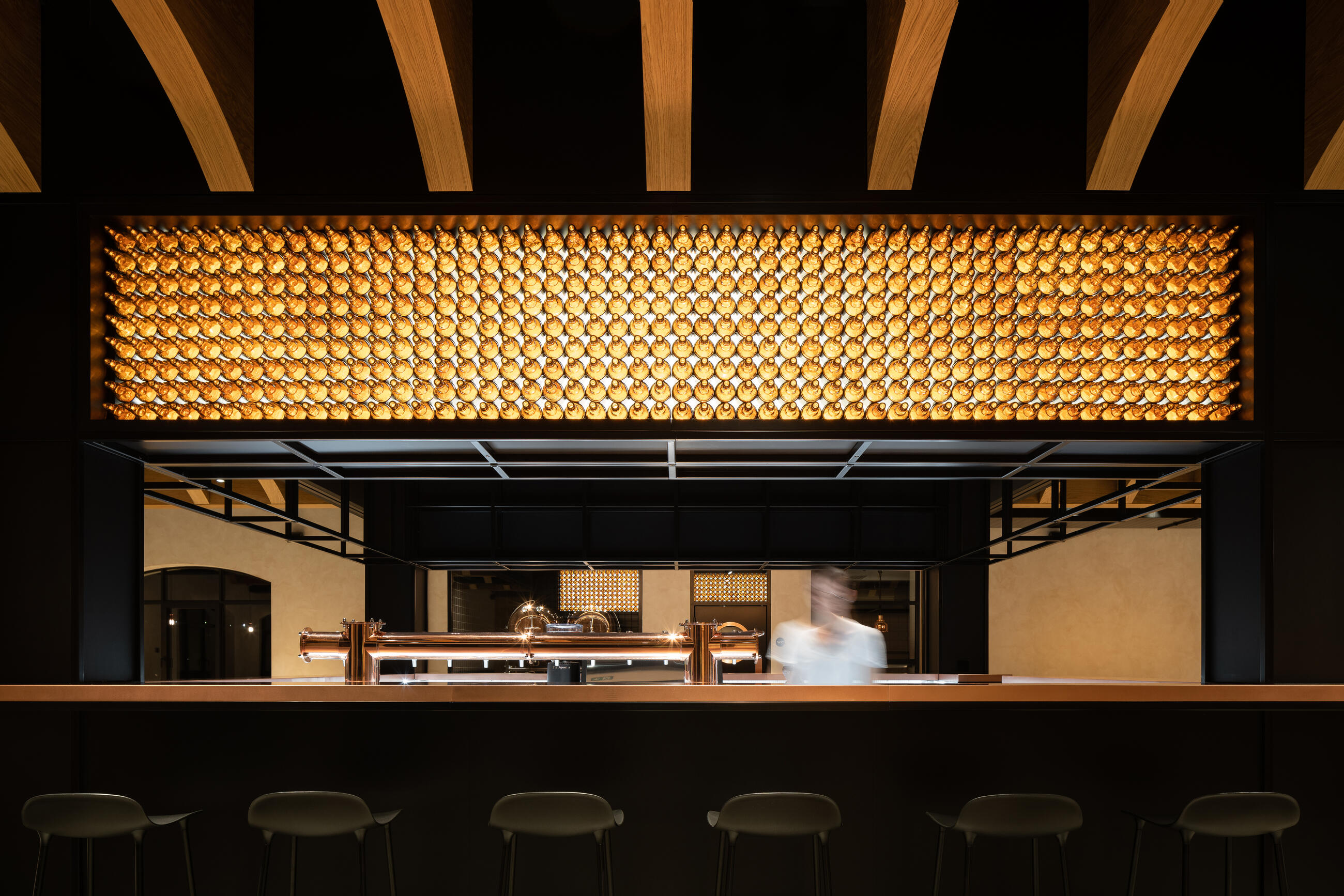 The architectural mission of the Bernard Visitor Center is to enrich the experience of visiting the brewery and to provide a cosy environment for relaxation, a place to sit with friends. The Visitor Centre with its exhibition, shop and beerhouse welcomes local gourmets from Humpolec and neighbouring towns, as well as visitors and excursions from further afield in the country and the world.

Studio
B² Architecture
Author
Barbara Bencova
Website
www.b2architecture.eu
Social media
www.facebook.com/b2architecture
www.instagram.com/b2architecture.eu
Co-author
Lenka Hradecká, Jakub Klíma [Hezkey]
Photographer
Alex Shoots Buildings, www.alexshootsbuildings.com
Collaborator
Architect of the building: Petr Bernard
Project management: Hezkey [Jakub Klíma, Martin Machů]
Co-author of the store design: Petra Barotková [Hezkey]
Construction company: Podzimek a synové
Interior supplier: Intex
Project management and realization of the cinema: D-cinema
Lighting system: Etna [representative of iGuzzini]
Graphic design and orientation system: Štěpán Malovec
Engineering: Studio A
Log in to view and download full content
Do not have your account? Register to LINKA for media or architecture / architect, designer, investor, contractor / and get access to LINKA's media services.
Request access